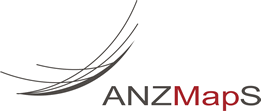 Wed 29 April – Fri 1 May 2015
National Library of Australia, Canberra
PROGRAMME
Tuesday 28 April
9.00am-4.00pm     MSIA Council meeting (Venue: NLA)
4.00-5.00pm         Annual General Meeting ANZMapS (Venue: NLA)
4.00-5.00pm         Annual General Meeting MSIA (Venue: NLA)
5.00-6.00pm         Informal welcome drinks (Venue: NLA)
Conference Registration available

Wednesday 29 April
8.00-9.00am          Conference Registration, National Library of Australia
9.00-9.10am          Welcome to Country and Welcome to the National Library of Australia by Mrs Anne-Marie Schwirtlich, Director-General of the National Library of Australia.
9.10-10.25am         Session 1

(9.10-10.00)      Keynote address by Dr Chris PIGRAM, CEO, Geoscience Australia (Canberra).
(10.00-10.25)    Lt-Col Peter Jensen, The Royal Australian Survey Corps 1915-96
10.25-11.00am        Morning tea
11.00-12.40pm        Session 2

(11.00-11.25)     Denis Shephard, Military Mapping of Australia, 1907-15
(11.25-11.50)     Granville Allen Mawer, Maps and Mapmakers of the Official History 1914-18
(11.50-12.15)     Trevor Menzies, Mapping for the War in the South West Pacific 1942-45
(12.15-12.40)     Dr John Manning & Laurie McLean, National Mapping's Aerodist Surveys in Western Australia 1971-74
12.40-1.30pm         Lunch
1.30-3.10pm          Session 3

(1.30-2.20)       Keynote address by Professor Georg GARTNER, President, International Cartographic Association (Vienna University of Technology, Austria)
(2.20-2.45)       Mark Bagnall & Andrew Robinson (National Library of NZ), New Zealand Lands and Survey maps digitisation project case study
(2.45-3.10)       Bronwyn Foott & Barbara Wojtkowski (Monash University), Preserving History. Digitisation of Allied Geographical Section. South-West Pacific Area, Terrain Study collection
3.10-3.35pm          Afternoon Tea
3.35-4.50pm         Session 4

(3.35-4.00)      Dr David Fraser, Recent Trends in the Mapping Sciences
(4.00-4.25)      Laura Berman (ESRI Australia), More than Where – Advancements in Mapping Technology
(4.25-4.50)      Prof Georg Gartner (Vienna University of Technology), European Union Joint master degree for Cartography Master of Science
Thursday 30 April
8.30-9.10am          Conference Registration, National Library of Australia
9.10-10.25am         Session 5

(9.10 – 10.00)   Keynote address by Mr Kent LEE, President & CEO, Eastview Geospatial (Minneapolis, USA) and Mr KHIN Maung Maung, Geocomp International (Melbourne)
(10.00-10.25)    Dr Dennis J Puniard  (University of Canberra)   From Plane Table to Satellites: The changing role of Technology in Military Mapping over 100years;
10.25-11.00am        Morning tea
11.00-12.40pm        Session 6

(11.00-11.25)     Lt-Col Peter Jensen     Survey And Mapping The Anzac Sector On The Gallipoli Peninsula 1915
(11.25-11.50)     Dr Stuart Braga     'Anzac Panorama' – a survivor's tribute to the Anzacs, August 1915
(11.50-12.15)     Dr Martin Woods (National Library of Australia)     'Far from the Dardanelles': reading the fighting in Australian newspapers and commercial maps.
(12.15-12.40)     Dr Dennis J Puniard (University of Canberra)     The Role of the Australian Army (RA Svy Corps)  in the Mapping of Papua New Guinea
12.40-1.30pm         Lunch
1.30-3.10pm           Session 7

(1.30-1.55)        Margaret Cameron-Ash, A strategy of disinformation: How and why Captain Cook concealed his discovery of Bass Strait from Britain's rivals.
(1.55-2.20)       Gregory C Eccleston, Identifying the Origins of Major Mitchell's Quotations, References and Footnotes in his "Three Expeditions"
(2.20-2.45)       Lauren Carter (Australian National University), Digitising the past – a return to Ludwig Leichhardt's Overland Expedition of 1844-45
(2.45-3.10)       Noel Patrick Ticehurst, Papua New Guinea: The North West Patrol Remapped
3.10-3.35pm          Afternoon Tea
3.35-5.15pm           Session 8

(3.35-4.00)       Dr Christopher Cummins (Decision Games), Introduction to History Strategy Games
(4.00-4.25)       Dr Amy L. Griffin, Dr Bob Hall, Dr Andrew T. Ross, Peter Kimberley & Derrill de Heer (UNSW Canberra), User Experiences of the 1ATF in Vietnam Webmap
(4.25-4.50)       David Pearson (National Library of Australia), Retrieving the Cultural Biography of a Gun
(4.50-5.15)       Dr Christopher Cummins (Decision Games), Map-making for History Strategy Games
 7.00pm                Conference dinner – Canberra Institute of Technology Function Centre, Constitution Ave, Reid.
 Friday 1 May
9.30am                 Conference Tour – Part 1

Geoscience Australia (Tour of Geoscience facilities)
Australian National University, [CartoGIS & Geology] (Tour to incorporate augmented reality technology and view William Smith's Geological map of England, "The Map that Changed the World" )
12.00-1.00pm          Lunch* (National Arboretum)
1.00pm                  Conference Tour – Part 2

National Arboretum (The National Arboretum is home to over 48,000 trees growing in 94 forests across the huge 250 ha (617 acre) site.)
Australian War Memorial (Tour of refurbished dioramas by curator of art, Laura Webster).
Red Hill Lookout – Afternoon tea* (Allen Mawer, author of "Canberry tales: an informal history" (2012), to give commentary)

Commentary en-route of sights & Canberra layout
* Lunch and teas provided
REGISTRATION
All participants must submit a completed "Power of Maps" Conference Registration Form for the Conference. Please use a separate form for each delegate. Take a photocopy for your own records.
Please note that the deadline for Early Registration (where applicable) is Tuesday 10 March 2015.
Your registration will be confirmed by email and an official receipt will be provided at the Conference.
Conference registration will not be accepted unless accompanied by full payment.
Please indicate if you intend going on the Day 3 excursion and whether for the full day or morning only.
Request was denied for some reason.